Shiloh Missionary Baptist Church is a historic and strong 133-year-old church in East Plano, serving the North Dallas area. We are proud of our history and care deeply about carrying that with us today as we strive to help and serve all who come through our doors.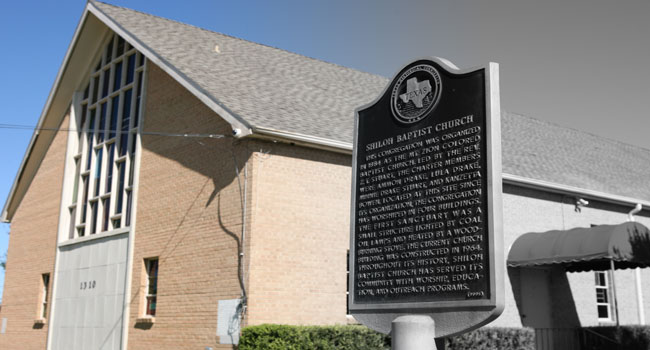 Our History
The Shiloh Missionary Baptist Church was founded in November 1884, by Reverend Sutton E. Griggs, Reverend Keen and Reverend John Coleman. Joseph Clapper donated the land on which the church was built. Shiloh's first pastor was the Reverend John Coleman.


Our Beliefs
Our beliefs are at the center of everything we do, and these beliefs affect the way we live our lives as individuals and as the church.


Our Leadership
We have a dedicated team of leaders who care for our church and care to see them grow in their knowledge and love of God.